Staff and learners respectfully created lots of reflective artwork in honour of Remembrance Day, to remember those who have died in wars around the world.
Tutor, Vicky Lane, was proud of the various artwork produced at R.E.A.L's Nanpantan site. She said: "There's been lots of hard work at Nanpantan over the last few weeks, a fantastic poem by Learner J, 3D poppies completed by a very talented Learner A, and hands to acknowledge the past and present of those serving."
Learner Zac from R.E.A.L's Ilkeston site created this poignant acrostic poem:
Remember the people died
Everyone risked their life
Medals were given out to soldiers
Everyone wears poppies/pins
Marching over the hill
Blasting guns stop
Enemies retreating
Returning from the battlefield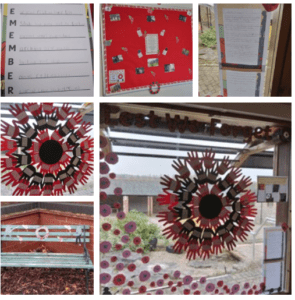 Meerkats and Plant Hire machinery; they're not things you'd often hear together but tutor Claire Wallett has given learners the chance to experience both these things on trips that enhance our curriculum at R.E.A.L. Education.
Claire and learner McKenzie visit Willow Tree Farm each week and recently got the amazing chance to meet the meerkats. 
Claire said: "There were around 5 or 6, they had a little snoop at first and once they trusted us they ran and climbed all over us. They tried to get in my pockets, snuggled in my hood and sat on McKenzie's head."
McKenzie really liked the cheeky character of meerkats – they had to trust and get to know people before they would engage and socialise with their handlers. 
Claire also visited a Plant Hire site with learner A, where he learned about different machinery and how it works. Claire said: "It was a social skills activity, as Learner A struggles with socialising. It worked a treat as machinery is his passion, the men that work there were hit with many questions."
By tapping into our learners interests – we build relationships and motivate young people to become excited about learning new things and widening their experiences.
To find out more about the different provisions on offer and arrange a visit, please email: enquiries@real-education.org.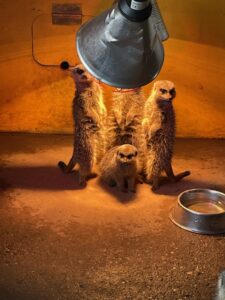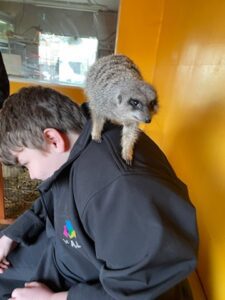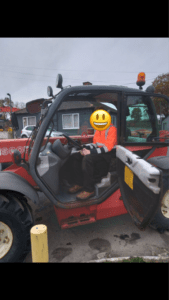 Based in the quaint Old Library building in Mansfield, learners can develop skills in music technology in industry-standard facilities.
They offer a Level 1 and 2 Advanced Diploma in Music Technology, a hands-on, industry focused course for young people interested in music and media studies.
James Mills, Tutor, said: "We also have in-house work experience opportunities, such as; recording professional artists, supporting running a live theatre, lighting and sound at a live gig, and much more."
In September 2022, the Old Library will offer music, drama and art too. James said: "It'll be formed under our new name, 'Real Creative Arts'.
"We're really proud to offer a state of the art facility with a nurturing environment ethos."
To find out more about the different provisions on offer and arrange a visit, please email: enquiries@real-education.org.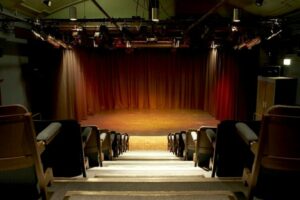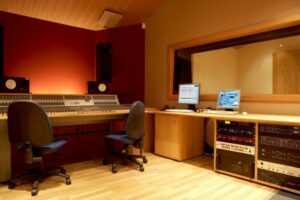 Learners and staff got their creative juices flowing even more than usual throughout October, by drawing pictures and displays to help celebrate Black History Month. 
Black History Month was first launched in the 1980s as a period for people to educate themselves on British history and challenge racism.
Learners studying Sports and Public Services at Pleasley Landmark drew posters and wrote information about their chosen famous icon. 
Tutor Sharnnie Wagstaffe said: "Learners had the choice to either design a poster or draw their famous icon, whether that was in sports, or music or actor and actress etc. We then had a discussion about why they chose that person."
Displays from other R.E.A.L sites included the fantastic 'Black Spies Matter' board, made by learner Kai, which included pictures of black actors in spy films.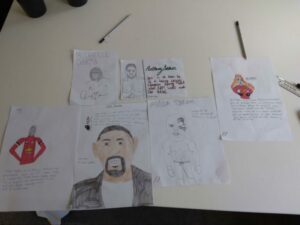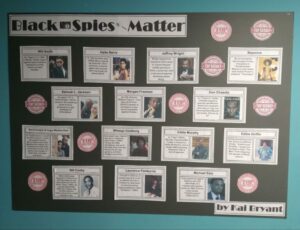 It's always nice to get good feedback and R.E.A.L. Directors have been sharing the good news from their recent site visits.
Rich Smith, Co-founder and Joint Managing Director of R.E.A.L. said: "Teamwork makes the dream work" after his visit to Sandhills. 
"It was nice to attend the Sandhills staff meeting this week and see some of the great work happening from the site," he added.
Kelsey Hill, Director of People & Business Operations said: "What an incredible staffing team we have! Our learners are so lucky to work with such innovative and resilient people who go the extra mile everyday. I am so proud to be part of this team."
Adrian O'Malley, Director of Education for R.E.A.L. has been to several sites: "It was great to get out and visit Blidworth, Music, Concorde, Ilkeston and Pewit sites. There was some really good stuff happening at all venues and it was pleasing to see all of our learners engaging well with staff."
Adrian also visited Hinckley and Nanpantan when learners had returned from half term. Adrian said: "There was some great cooking happening across both sites, with pumpkin soup, curry and Halloween biscuits on the menu.
There were also other purposeful learning sessions taking place, including work on a balanced diet and targeted careers discussions."