Imagine being able to build your own dog? Well, STEM learners at R.E.A.L. got as close as possible to this by building and programming a robot dog out of LEGO.
LEGO has been used as a way of learning for a while at R.E.A.L. due to their various fun, educational resources.
Learners have been taught how to code through LEGO and with this latest creation 'Kiki the dog,' their knowledge of coding has advanced further.
Duncan Allen, STEM Teacher said: "This really is a break-out technology, it's where coding and computers enter the real world using sensors and motors and other sensory outputs such as light and sound."
The kit uses real world colours, has a sophisticated colour sensor and some funny programming ideas, resulting in 'Kiki' being able to tell a story using sound effects.
At R.E.A.L. we imaginatively engage young people in learning using new creative resources and ideas.
You can learn more about our approach and who we are here: https://real-education.org/about-us/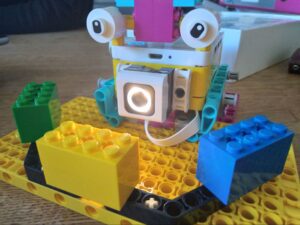 Can you remember what you were doing this time five years ago? Well fear not, we've delved back into the R.E.A.L. archives to see what was happening during May over the last five years.
Going back to 2017 and Learning Manager, Andy Richmond, raised a phenomenal £5,000 for charity by running the London Marathon in an impressive time of 3 hours, 56 minutes and 2 seconds!
2018 saw R.E.A.L. Education win Business of the Year at Mansfield and Ashfield Business Awards as well as the grand opening of R.E.A.L's Headquarters at Kingsmill House, Mansfield.
In 2019 Nottinghamshire County Council donated a bus which was transformed into a mobile classroom full of STEAM (Science, Technology, Engineering, Arts and Mechanics) resources. The first destination for the bus was Caythorpe in Lincolnshire.
May 2020 had seen many changes to R.E.A.L's way of teaching and learning as the pandemic had not long began, however the fantastic renovation of the Gallows Hub, Ilkeston was complete and transformed into a brand new working space.
2021 doesn't feel that long ago, but in May of last year Nikki Purchell, Head of Schools, was celebrating over 10 and a half years at R.E.A.L. after joining as a teacher in 2010.
What will the next five years worth of memories bring?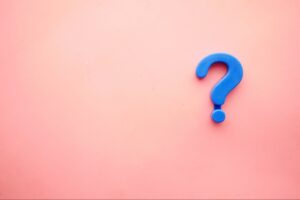 R.E.A.L. has successfully been shortlisted for Independent Senior School of the Year at the TES awards 2022.
Nikki Purcell, Head of Schools at R.E.A.L. said: "This award, whilst accredited to the work of one school, represents and acknowledges the work across all schools and areas of the company."
Schools across the whole nation bid for their hopeful chance to be shortlisted for an award. R.E.A.L's bid presented to TES included 11 case studies of learners who feel their time here has made a massive impact on their lives, as well as showcasing the vast, high quality curriculum on offer.
Nikki said: "I'm so proud to be representing R.E.A.L. at the ceremony. R.E.A.L. Education and its schools really make a difference to the lives of our learners and their families and being shortlisted for this award acknowledges this. 
Our staff work so hard to support learner progress and move them on to positive destinations. R.E.A.L.  is a phenomenal place to work and the outcomes our learners achieve are inspiring."  
The winner will be announced at an awards ceremony in London on 17th June.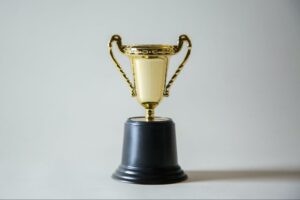 The Centre for Social Justice set out on a mission in 2020 to find out what the characteristics of a good quality alternative provision are. Their research identified the strong need for a framework to measure the efficiency of  each alternative provision available.
Over the last year, R.E.A.L. has proudly been contributing to their research, which has now concluded in a new, national Alternative Provision Quality Toolkit. 
This toolkit is designed to change the way Alternative Provision is understood, evaluated and how it can be improved.
Kay Carter, Head of Safeguarding and Standards at R.E.A.L., participated in the project and said: "This has been a really important piece of work for us, as we have always strived to improve the quality of our own AP provision as well as working closely with our external providers too."
You can read their findings and review the full toolkit here.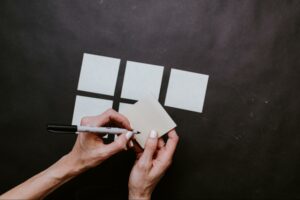 Staff and learners across all R.E.A.L. sites took part in Mental Health Awareness Week this month, as this year's theme focussed on loneliness. 
Chloe Pollock, Teacher said: "Marking Mental Health Awareness Week at R.E.A.L. provides a great opportunity to normalise the discussion of mental health and wellbeing amongst our learners and staff."
Different hubs chose to mark the week in different ways, from displays and posters full of tips on how to combat feeling alone, to a DR R.E.A.L's advice board and inspirational quotes, to dressing in green for Wear It Green day.
Chloe said: "By talking openly about mental health, young people can learn to better understand their emotions, break down stigma and feel safe enough to reach out for support when it's needed."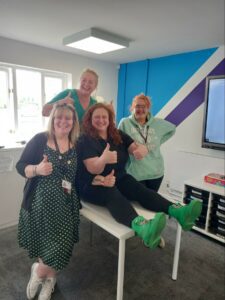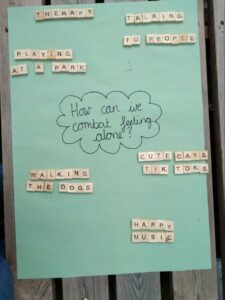 Learners across all R.E.A.L. sites got the chance to have an overnight stay in an activity-packed experience at Lea Green.
Stacey Edwards, Deputy Headteacher, organised the residential trip: "It was so much fun! The weather was glorious and the instructors from Lea Green were outstanding and enabled each group to challenge themselves as individuals."
37 learners went over five days and four nights, with each group having one afternoon, overnight and a morning activity.
Stacey said: "The learners tried so many new experiences, such as canoeing, climbing and a high ropes or skyline course.
"Many learners had never stayed away from their own homes for this long yet they were able to do this and remained feeling safe. Their parents were so proud of them!
"The whole experience was extremely positive! I'd also like to say a big thank you to all the staff who supported, as they worked additional hours!"
The feedback from learners has been amazing;
"This has been the best day of my life!"
"I was never asked to do a residential in school, this was amazing, thank you!"
"Thank you for empowering me!"
"You've changed my life forever!"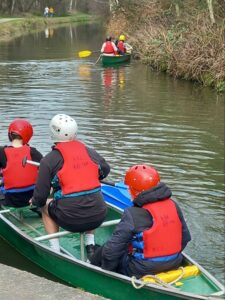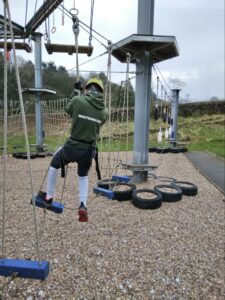 R.E.A.L. prides itself on making sure their learners are equipped with the right knowledge and understanding of what they can progress to post-education.
In March, R.E.A.L. took part in National Careers Week and hosted a huge careers fair where learners could explore their future options.
Sophie Gasgoyne, Head of Personal Development said: "The fair was held at Mansfield Town Football Club and it was a huge success! I was thrilled to see so many of our learners attend the event and have the opportunity to speak to a wide range of employers and further education providers."
The fair had stalls ranging from the British Army, the Department for Work and Pensions to Nottinghamshire Police and numerous colleges within the East Midlands.
Sophie added: "The learners got to take home goody bags which they were excited by and they left with lots of ideas about what their next steps would be and huge smiles on their faces. 
The feedback from parents was also really positive and I'm so grateful to all the staff who helped support on the day."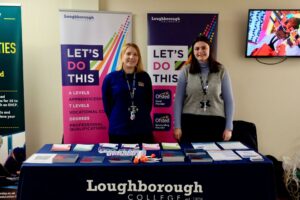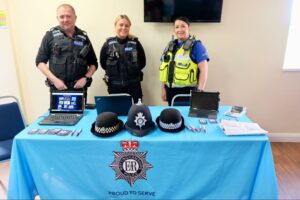 Staff and learners across all R.E.A.L. sites have been coming up with ways to help support Ukraine over the last few months, from organising collections and fundraising activities to crochet.
Learners and staff went to a local church in Mansfield to help form a human chain to load up a van full of donations. The amazing efforts were filmed by East Midlands Today and featured clips of R.E.A.L. learners.
Ellen Longmate, Learning Manager said: "The learners were amazing, it was great to see them getting fully involved.
"It's just a little thing we can do to help."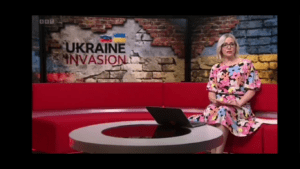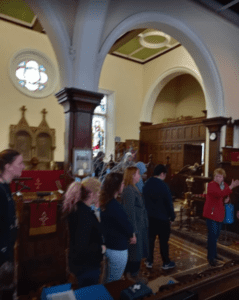 A giant creme egg is something most of us could only dream about, but one R.E.A.L. learner has made that dream a reality.
As part of observation work in Art, a Napantan learner has carefully crafted a huge creme egg and made it look as realistic as possible.
Natalie Huggins, Teaching Assistant said: "It's absolutely brilliant observation work completed by the learner!"
Not only has the egg been designed to show all of its many layers; foil packaging, chocolate and the gooey centre but the learner made a multi-pack box, just like in the shops, too!